Portage Clinic, located in the East end of Portage la Prairie, has been serving Portage la Prairie and surrounding communities since 1992. Portage Clinic was founded with the amalgamation of the three clinics in operation at the time. Since 1991, Portage Clinic has grown from eight to 31 physicians. Today, Portage Clinic is home to 27 General Practitioners, two General Surgeons and two Ear, Nose and Throat surgeons. In 2013, Portage Clinic became a teaching site for the University of Manitoba Residency program and has graduated over 30 new physicians in its time. In 2014, Portage Clinic moved to the beautiful building it resides in today, located at 140 9th Street South East in Portage la Prairie.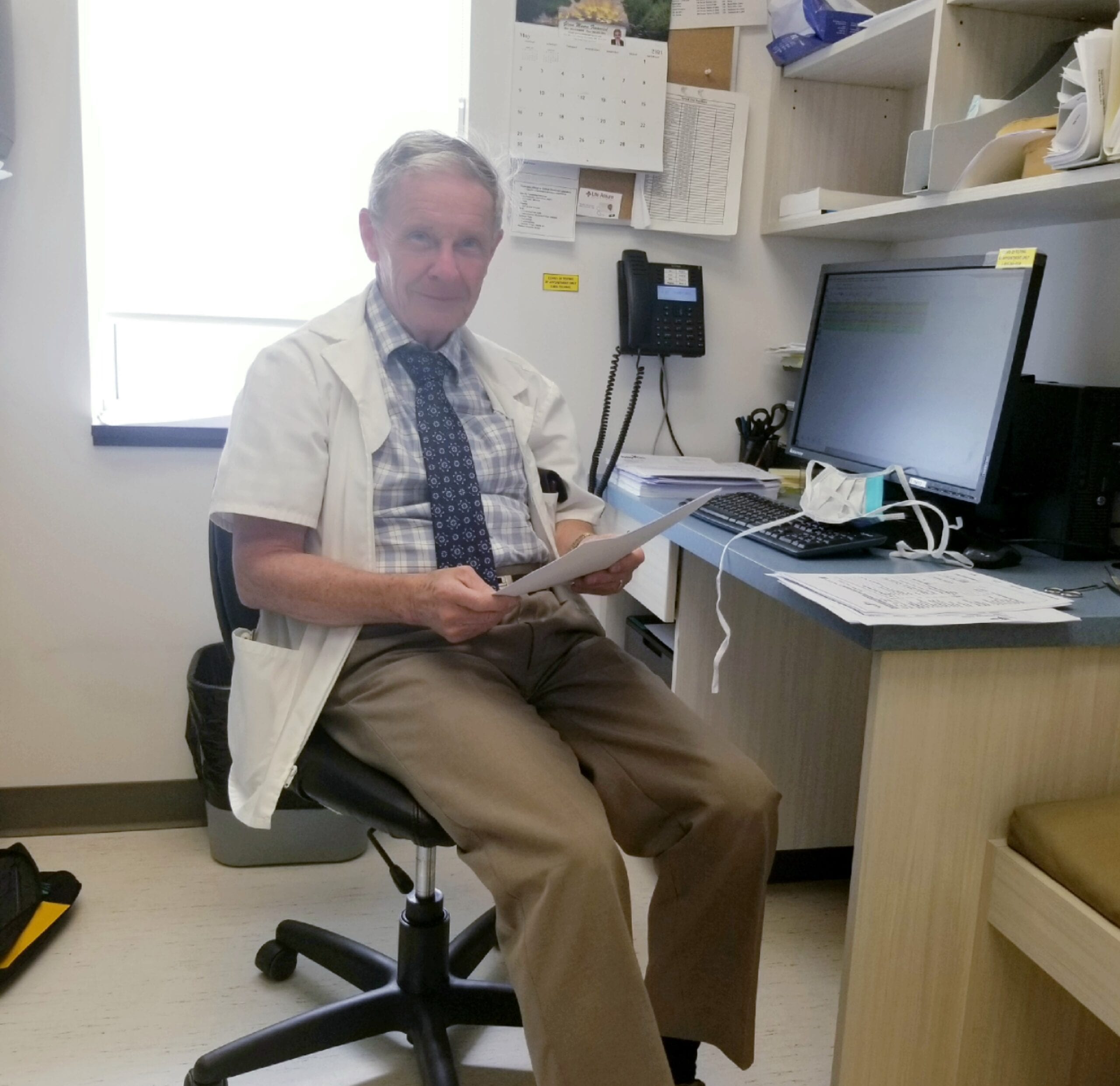 Portage Clinic was founded in 1991 with the amalgamation of the three clinics in operation at the time. Since 1991, Portage Clinic has grown from eight to 31 physicians. Today, Portage Clinic is home to 27 General Practitioners, two General Surgeons and two Ear, Nose and Throat surgeons. In 2013, Portage Clinic became a teaching site for the University of Manitoba Residency program and has graduated over 30 new physicians in its time. In 2014, Portage Clinic moved to the new modern facility it resides in today, located at 140 9th Street South East in Portage la Prairie.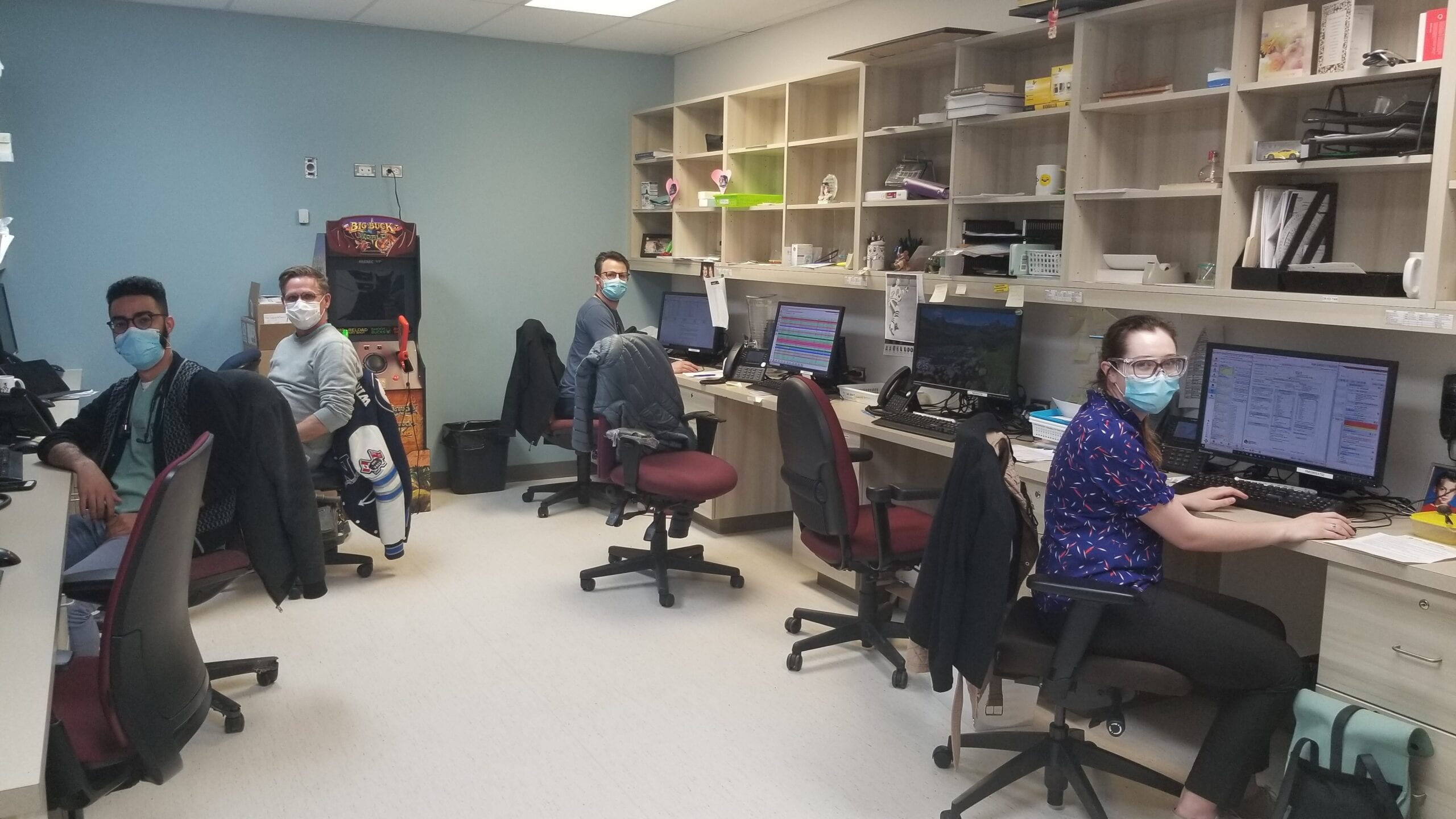 The Portage Clinic offers a variety of professional services all in one convenient location.
MyHealth Team
The Portage Clinic Myhealth team brings together different health care providers within our clinic to provide the best care for you. Depending on your health care needs, your doctor may ask you to see one of our alternate care providers from our Myhealth team. Our team includes:
Pharmacist
Cardiac Rehab Program
Skin and Wound Care Nurse
Prenatal Nurse
STBBI Nurse
Social Worker
Mental Health Worker
Onsite Clinical Pharmacist
Portage Clinic's onsite clinical pharmacist, Jamey Willsey is available to answer any questions you have about medication that has been prescribed by your physician/provider. They will also provide guidance to avoid potentially harmful combinations in your medications as well as work with you to reduce or eliminate any medications that are no longer benefiting you. The pharmacist also provides services in drug level monitoring, diabetes care and chronic disease management. Talk to your care provider about seeing Portage Clinic's onsite clinical pharmacist.
Cardiac Rehab Program
Portage Clinic's
Cardiac Rehab Program
is the first rural program in the province of Manitoba consisting of a kinesiologist, chronic disease education nurse, social worker, dietician and pharmacist. This multi-disciplinary program helps patients and their families who have had a cardiac incident or are living with or at risk for chronic diseases such as: Arthritis, Cardiovascular Disease, Diabetes, High Blood Pressure, High Cholesterol, Osteoporosis, and Respiratory Disease.
They promote healthy living with a chronic disease by:
Providing individual visits to assess, educate and develop a care plan.
Providing ongoing education and support through follow up visits.
Providing a smoking cessation program.
Advocating for patients to get regular and/or early health screening and treatment.
Providing chronic disease risk factor and complication assessments.
Providing training and support for other regional health care professionals.
Dustin Kimber is the Chronic Disease Kinesiologist for the My Health Team in Portage and Gladstone. With his work, Dustin performs fitness assessments, develops customized exercise programs and helps to educate and support people with a variety of different fitness and mobility levels in taking the next step in their overall health and fitness. Lauren Doell the "heart nurse" meets with patients and supports them in learning to live with their new diagnosis
individually and in group settings.
Skin and Wound Care Nurse
The Skin and Wound Care Nurse provides testing, treatment, education and follow up care for wounds as well as provides Anti-Brachial Index testing.
Prenatal Nurse
The Prenatal Nurse takes a comprehensive approach to providing high quality care of women throughout pregnancy. The nurse is a dedicated and compassionate professional who creates a safe and respectful environment to address all your prenatal care needs. They work closely with community agencies like Families First, the Family Resource Centre, Public Health, Child & Family Services and many more. They will assist you in identifying resources that are beneficial during pregnancy and delivery and will help you navigate your way through the healthcare system, ensuring you receive the best care possible during your pregnancy. You do not need a family physician in order to attend prenatal appointments. Portage Clinic currently has physicians accepting new patients and many of the Portage Clinic physicians will see prenatal patients on a one-time only basis.
STBBI Nurse
The STBBI Nurse provides testing, treatment and follow up care for sexually transmitted infections. They work collaboratively with our physicians to coordinate patient management, along with providing preventative health care education and assistance with community resources for new diagnosis of HIV and Hepatitis. The nurse is located in the Portage Clinic, however, does travel to outlying communities and works with other local health centres. Appointments can be made directly with the nurse and does not require a referral from a physician.
Social Worker
Social workers are health professionals who work with individuals, families, groups and communities to enhance their well-being. They can help you connect to programs and services as well as help with life skills and life stressors. Social work services are available to patients at no charge by referral from your physician and are completely confidential and voluntary. Talk to your care provider about seeing Portage Clinic's on-site Social Worker.
Mental Health Worker
The Shared Care Program is a mental health service that involves collaboration between family physicians, shared care (mental health) counsellor and psychiatry services in order to meet the mental health needs of patients in a primary care setting. The Shared Care Counsellor will complete a mental
health assessment, review cases with psychiatry services as indicated and provide recommendations for treatment. This could involve connecting patients with services outside of the clinic if this will best serve the patient's needs. The Shared Care counsellor will also provide short-term counselling that is focused on building patients' skills to help manage their current mental difficulty. Shared Care services are voluntary, provided to adolescents and teens and accessed by a referral from your family physician or the Teen Clinic at Portage Collegiate Institute.
Clinical Teaching Unit
The Portage Clinical Teaching Unit is a select group of community physicians chosen by the Rady Faculty of Health Sciences at the University of Manitoba to teach medical trainees. Trainees are assigned to Portage Clinic physicians to learn patient-care skills by working closely with our physicians and health care team. As a patient, you should know that the presence of a medical trainee means that your doctor has been identified as not only an exceptional physician, but also an exceptional role model and teacher. The Clinical Teaching Unit is responsible for teaching 3rd and 4th year medical students as well as doctors who are specializing in family medicine (residents). Portage Clinic is one of the nine rural teaching programs which also include Dauphin, Brandon, Morden/Winkler, Steinbach, Selkirk, Thompson, Northern Remote and St. Anne/Notre Dame. Students spend five weeks in the Portage Clinic as part of a rural rotation, while residents may spend anywhere from 7 months to 18 months during their two-year family medicine residency.
Having multiple students at one site is considered a strength of the program. While at the Portage Clinic, the students and residents see patients in the clinic and hospital. They participate in surgery and are expected to be on call for the emergency department and for delivering babies. All students are supervised by an attending physician, but the level of supervision depends on the students' level of training. A patient seeing a med student should expect to see their own family physician; however, a family medicine resident may feel comfortable dealing with a patient on his/her own. All patients are reviewed with an attending physician by the end of the day. Portage Clinic physicians are committed to teaching and they encourage you as a patient to engage a student. We believe that teaching keeps Portage Clinic physicians current and is an excellent tool for recruitment and sustainability in the community. Several of the physicians that are presently practicing in Portage Clinic first came here as students and/or residents.
Portage Clinic physicians appreciate the willingness of their patients to involve a student in their care and believe it will continue to be a positive experience!
UVB Phototherapy
Narrowband UVB Phototherapy is an effective treatment for many skin conditions including: Psoriasis, Alopecia, Vitiligo, Pruritus, Atopic Dermatitis and others. A referral must be made by your family physician to Dr. Marni Wiseman at SKiNWISE DERMATOLOGY in order to receive treatment. Portage Clinic's UVB treatment area is located in the Walk-In Clinic and is available during regular Walk-In hours for your convenience. NO APPOINTMENT is necessary; treatments are available on a walk-in basis. For more information regarding UVB Phototherapy contact SKiNWISE Dermatology at 204-943-4922 or call Portage Clinic directly.
Immunotherapy and Allergy Testing
Allergy immunotherapy is an allergy treatment program that addresses the root cause of an allergy, provides sustained allergy symptom relief and has been shown to reduce the risk of developing asthma. Patient-specific allergy immunotherapy is a clinically documented and effective treatment which reduces or completely removes the patient's allergic symptoms and the need for traditional, symptom relieving and costly medication. Studies show that the treatment not only has a longstanding effect after it is discontinued, but it also inhibits the development of asthma or new allergies. Portage Clinic's allergy health team are specially trained to provide allergy skin testing for patients. A referral from your family physician is required to initiate testing procedures. They will provide the testing and will guide you through to immunotherapy should you desire.
RSV Immunizations
The Portage Clinic is fortunate to be an out-patient clinic for all infants and young children enrolled in the Manitoba Respiratory Syncytial Virus (RSV) Prophylaxis Program based at the Health Sciences Centre. The RSV Immunization nurses are specially trained to provide the monthly immunizations and follow up care for these patients. The goal of the program is to prevent severe RSV infection and to decrease hospitalization from RSV related infections for at-risk infants and children less than 2 years of age. Patients that meet the eligibility requirements can be referred to the program through your family physician.
ECG Clinic
Electrocardiograms (ECG) can be performed on adults within the Portage Clinic with a referral from your family physician. The test is performed by attaching sensors to your legs, arms and chest area for 5-15 minutes in our ECG room. There is no fee for an ECG as they are covered through provincial health programs. Results are available to your healthcare provider within 3-5 days.